RED DOT LIVE
We are the go-to hub that connects brands with everything they need to run live stream shopping experiences online
Our Purpose
INFORM. ENTERTAIN. INSPIRE.
Our purpose is to enable brands to inform, entertain and inspire through live stream shopping, bringing together content and commerce. We're experts in turning stories into products and products into stories.
But Really, What do you do?
Content meets commerce!
We provide a range of services, connecting brands and retailers with SaaS platforms, strategists, and production teams to create and manage live shopping events, allowing them to tap into the rapidly growing trend of live shopping and offer their customers a more engaging and interactive online shopping experience.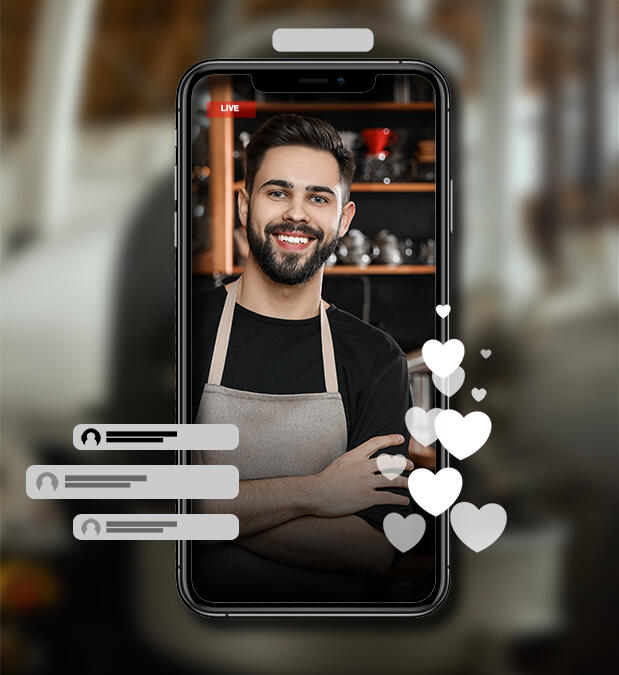 Our Service Partners
SaaS platforms
Our SaaS platforms make it easy to turn visitors into customers on your e-commerce store through onsite live streamed shopping events. We have the tech that gets the results you need, through gamification, interactive user experiences and seamless integrations.
agencies
We plan, produce, and promote highly engaging experiences that drive conversions, from live shopping content strategies to script writing and more. We also implement effective advertising strategies that drive sales, such as Meta ads, Google ads, TikTok ads, email/SMS and performance marketing.
Production
With a range of talented videographers, writers and producers, brands can have the best quality live streams, taking your content to the next level.
Influencers
With our range of influencers and TV personalities, brands can leverage the audience of the influencers, turning their community into your customers. Brands can easily engage with authentic audiences that are interested in their products, driving brand awareness, exposure and increasing the number of transactions 6x.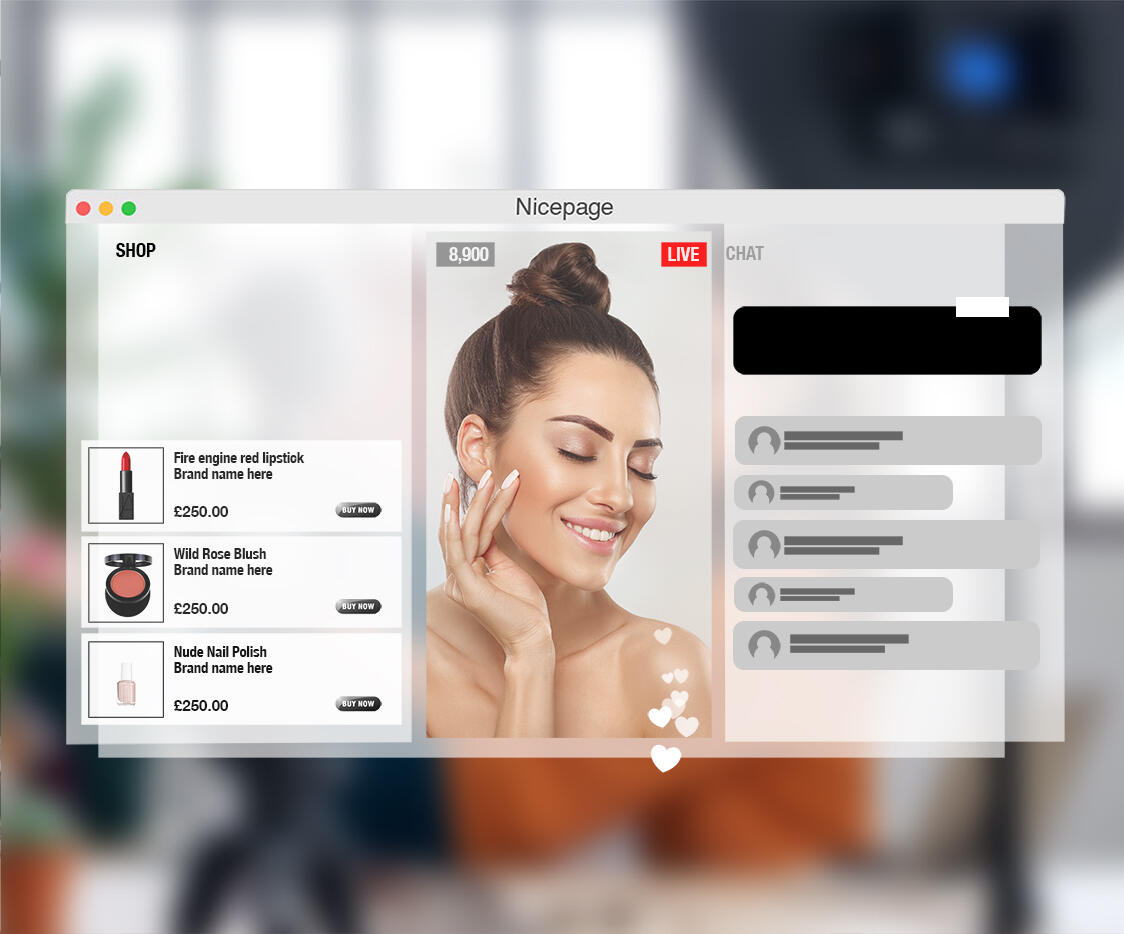 hmmmmm.....
BUT WHY?
Our services generate sales, increase website traffic, decrease product returns and boost customer retention, among other benefits. With our help, brands can stand out from the crowd and demonstrate their forward-thinking approach.
But what are the benefits?
E-commerce is a siloed experience, meaning that people shop without product engagement. Imagine shopping at the supermarket without being able to interact with the produce: no smelling scents, no feeling materials. That is what shopping online is like. This has led to mass refunds, abandoned baskets, and the sourcing of competitive alternatives.
01
ATTRACTION
Increase organic website traffic and gain new customers by driving viewers to your live stream shows. Brands have also seen higher rankings in search engines as a result.
02
EXPERIENCE
Showcase your brand's identity and values in a way that is immersive and interactive. Our brands have seen significantly more converting product pages and 36% more add-to-cart.
03
ENGAGEMENT
Have conversations with your customers by using integrated features proven to improve engagement by 6x.
04
LOYALTY
Improve customer loyalty by creating campaigns for different customer demographics. When asked about their experience, 60% of consumers think live shopping enhances the shopping experience.
05
RETENTION
Host shows frequently to drive customers back to your website without an obligation to purchase. The more you host, the more people watch.
06
Revenue
Increase your revenue with add-to-cart features directly in your live streaming session. Our brands have seen a 10x higher conversion rate with our live stream shopping features.
Get in touch!
Navigating the live shopping e-commerce space can be daunting, but we are here to help!